Saint Mary's Catholic Church of Rockledge, Florida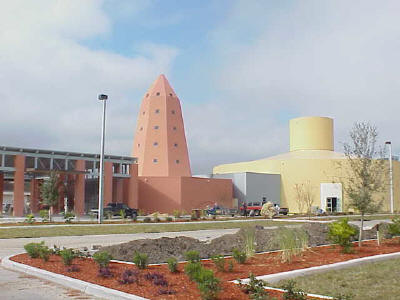 This project was designed by world famous architect Michael Graves. After years in planning, the building permit was issued to W&J Construction in May 2001. Nine months later, after intense scheduling coordination and many overtime hours, the grand opening ceremony was held on February 11th 2002.
This 7 million dollar, 28,000 sq ft. landmark Catholic Church is built of concrete, steel, masonry, glu-lam with a steel stud curtain wall structure. It has a 600 ft processional way to the south of the 5600 sq ft covered outdoor gathering space, Narthex, Main Sanctuary and Daily Chapel as well as 2 other Chapels. The entire structure contains over 40 rooms.
The building is unique inside and out. The interior at the 65 ft. high main sanctuary is topped with a circular skylight and coffered drywall ceilings. The interior opal glass separates the Main Sanctuary from the Blessed Sacrament Chapel. This Chapel has maple walls, ceilings and seating areas with a granite and oak floor. The majority of interior doors and trim are also maple. The marble font and the entry includes patterned glass mosaic tile murals. The highest quality finishes, unique structure and complex custom lighting, AV and HVAC systems combined with an extremely fast paced schedule and almost daily changes by the Parish presented a daunting task.
This beautiful high profile project was constructed with much fanfare from the local community, and is a gem in W&J's and my portfolio.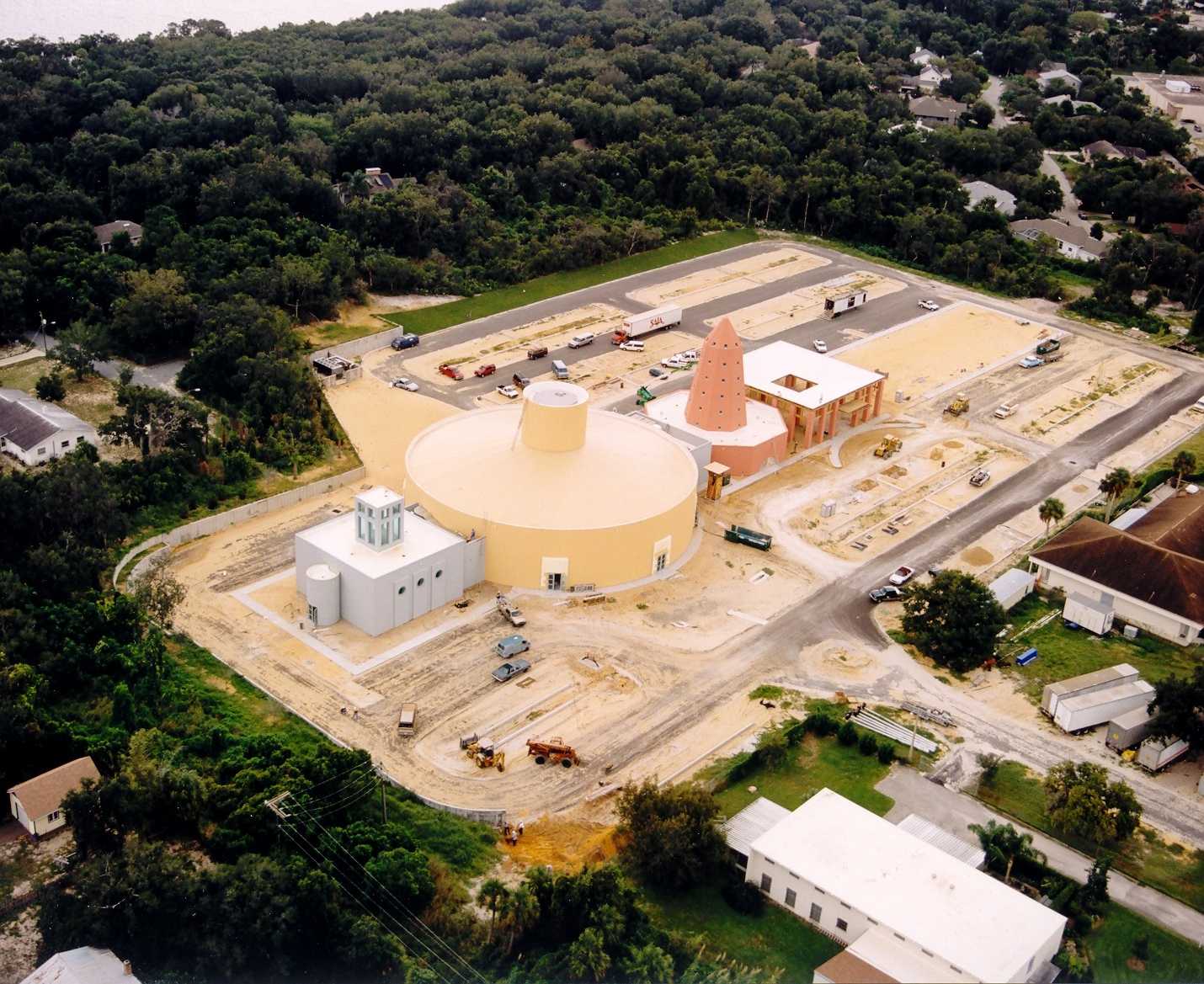 Architect: Michael Graves & Associates
Customer: St Mary's Church of Rockledge - Diocese of Orlando
Completion: February 2002
Position: Project Superintendent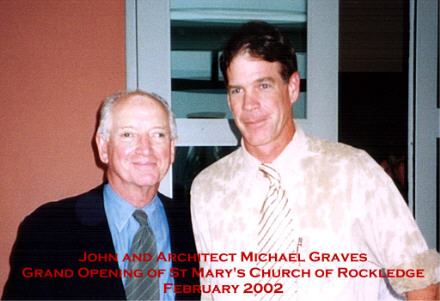 Home | Saint Mary's Catholic Church | Brevard Community College | Launch Complex 20 | Taft US Army Reserve Center | Apollo-Saturn V Museum | Space Coast Middle School
Site created by Helen Starkweather