Launch Complex 20- Quick Reaction Facility
NASA, Kennedy Space Center, Florida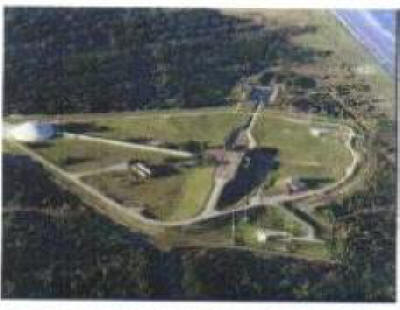 This dual-use Rocket Launch Facility was built on a site originally used for Titan II launches, which was abandoned in 1994. Spaceport Florida Authorities wanted to renovate the complex for commercial quick reaction launch capabilities for Castor 120 sized booster rockets and smaller.
We demolished the unusable portions of the structure, made improvements to the existing road systems, modified and refurbished the existing launch pad. In addition, we built a haulerway, a new pre-engineered assembly building for small payload preparation and storage. And built a new launch pad.
This C.M. project at CCAFS was built in a record 8 month time frame.
Architect: Tilden Lobnitz Cooper, Inc. & MRI Architectural Group, Inc.
Customer: Spaceport Florida Authority - Florida Dept of Management Services
Completed: October 1999
Position: Project Superintendent for W&J Construction -Construction Manager
Home | Brevard Courthouse | Saint Mary's Catholic Church | Brevard Community College | Launch Complex 20 | Taft US Army Reserve Center | Apollo-Saturn V Museum | Space Coast Middle School
Site created by HALOwebs.com