Taft US Army Reserve Center- Taft, Florida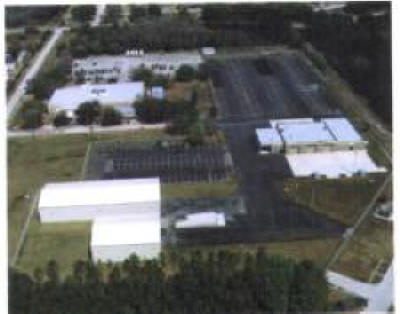 This project consists of 2 pre-engineered warehouses with bi-level loading docks, a conversion of an existing three-bay single access vehicle maintenance facility into a six-bay drive-through, double access facility with support space, and renovation and expansion of existing asphalt parking areas.
Built on a 40 acre site, as a part of the redevelopment of the Navy's OTC, and base housing area, the construction is slab-on-grade with reinforced, brick faced, load bearing CMU walls, interior partitions, steel bar joists and metal deck roof.
This 12 month, 2 million dollar project was built in a record 9 months, 3 months ahead of schedule, by utilizing true CPM and aggressive front end scheduling techniques.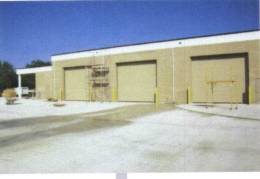 Architect: KBJ Architects, Inc.
Customer: Naval Facilities Engineering
Completed: Feb. 1999
Position: Project Superintendent for W&J
Construction- General Contractors
Home | Brevard Courthouse | Saint Mary's Catholic Church | Brevard Community College | Launch Complex 20 | Taft US Army Reserve Center | Apollo-Saturn V Museum | Space Coast Middle School
Site created by Helen Starkweather